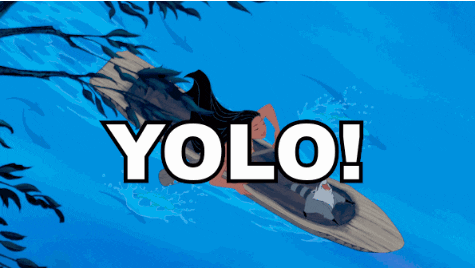 Rules ★
I know they are not funny, but we can't pass through: here are the rules! There won't be so many, and they're easy to follow, so read them and apply them !
This will be the
most important rule of the forum :
we speak English. And
only
English. Even if we're speaking with a french person. Imagine you're having a glance at the forum and you find a conversation in a language you just
don't understand
. You'll feel cast aside. And that's not kind. I know that it won't be easy for everyone, but easy sentences will be your best friends.
Here is a website which will help you
.
Which leads me to the second rule:
Don't judge the other members' English level
. I am French, I'll certainly make mistakes. Even if I've been learning English for like, 9 years. I don't mind being corrected, but others may feel belittled.
Now let's talk about things more common : Be respectful, polite. If you have any problem with a member, report it to the staff. We're here to have fun, not to argue with each other.
There is absolutely
no other rule
. Just respect each other, and speak English. And enjoy yourself.

Oh and, if you want to
put the forum in your language
, go to profile > preferences > and set it to your language

Promotional video ★
Here's our promotional video!
You can download it from Youtube or from
*here*
to post it on your channel, it would be greatly appreciate! We need you to promote the forum!